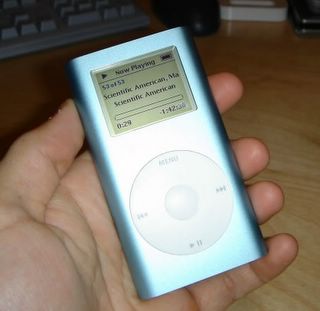 I came soooo close to getting a blue apple ipod mini for $206.00 at
BestBuy
yesterday. If I had been about 5 minutes sooner, it would have been mine. I had thought about purchasing one before, but the cost was a big item.
Apple
has now lowered the price by $100.00 and suddenly it doesn't look all that expensive. They did have pink ones, but I'm just not sure about that colour. I mean, pink is okay
, it's just not my favourite colour. Now I have made an offer on ebay and I have to wait.